Short Description:
Plough furrow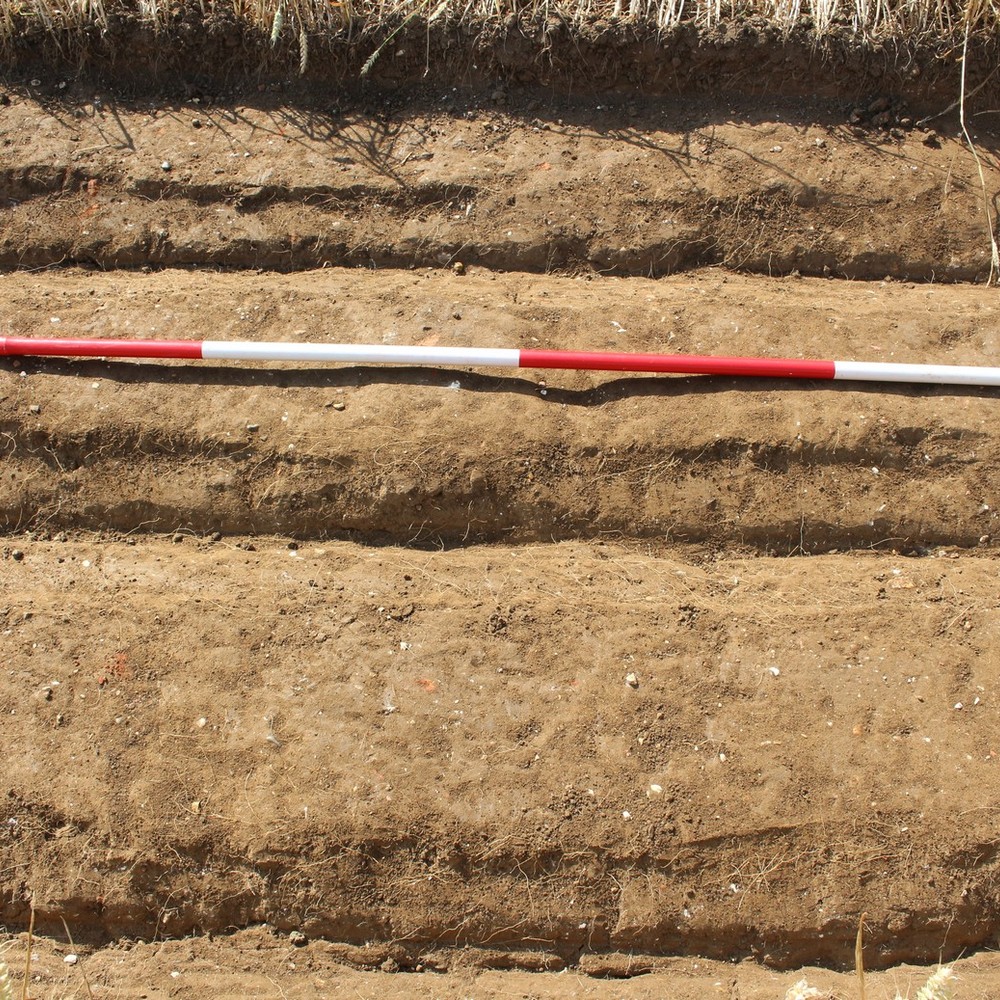 Interpretation
Plough furrow from a previous year's potato crop.

16-7-2015
Description
Long, narrow, rectangular

No corners as cut extends beyond LOE.

Length – 10.0m+ Width - 0.30m Depth – 0.10m

Sharp angle

North-south

Steep to vertical

Sharp

Flat

Not applicable

Cut into (19002)

Excavated to assess impact of farming regime on buried archaeology. Modern plough furrow.
Plan
Mid-ex Trench 19

Ben Bazeley

16-7-2015