Short Description:
Fill of plough furrow [19005]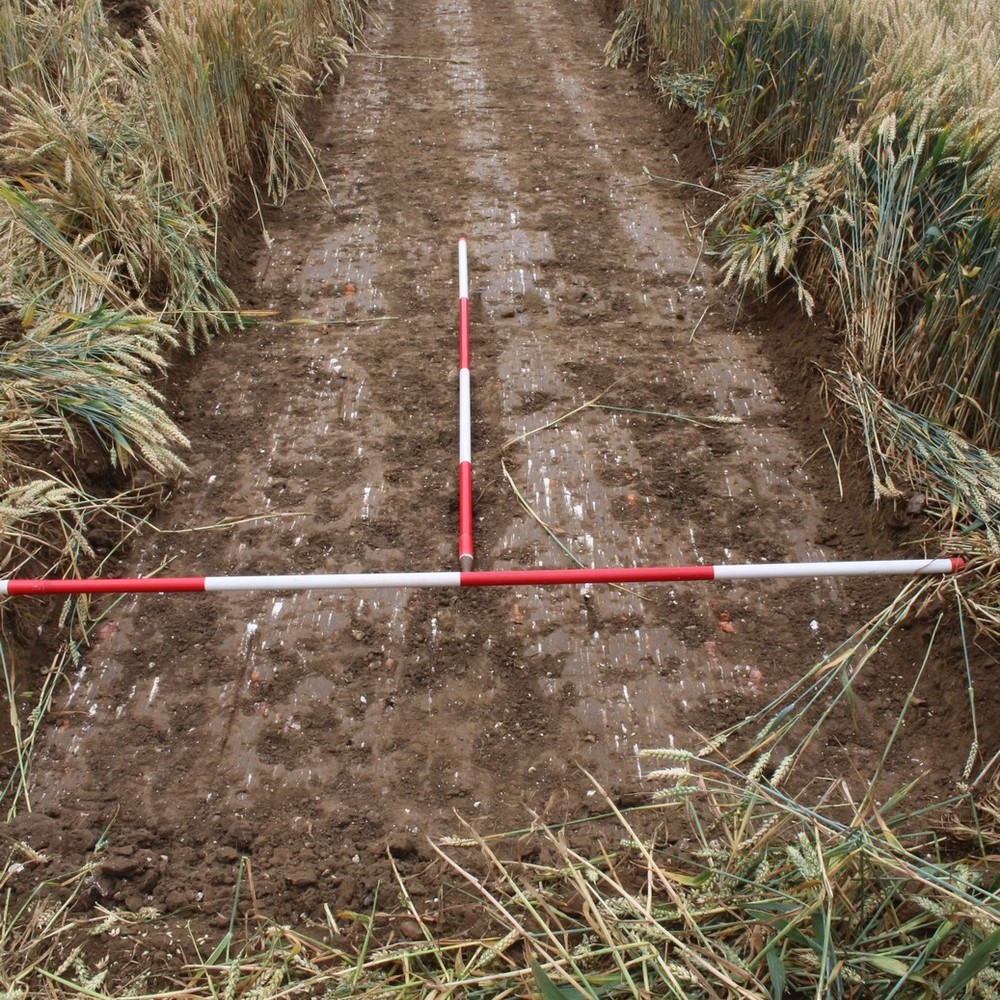 Interpretation
Subsoil that has been deposited into the furrow over time likely by subsequent ploughing.

16-7-2015
Description
Loose

Light greyish-yellow brown

Sandy clay

5% - chalk, flint; 1% CBM, shell

Length – 10.0m+ Width – 0.24m Depth – 0.10m

Excavated to assess impact of farming regime on buried archaeology. Modern plough furrow.

Trowel. Light rain to Sun.
Finds
| Findtype | Quantity (No. fragments) | Weight (g) | Notes |
| --- | --- | --- | --- |
| Ceramic Building Material | 5 | 95 | |
| Ferrous Object | 4 | 17 | |
| Glass | 4 | 22 | |
| Shell | 1 | 8 | oyster |
| Pot | 2 | 11 | Yarmouth-type Ware (P329) 13-15thC. & LMTI (P401) ca.1400 - 1600 |