Short Description:
Topspoil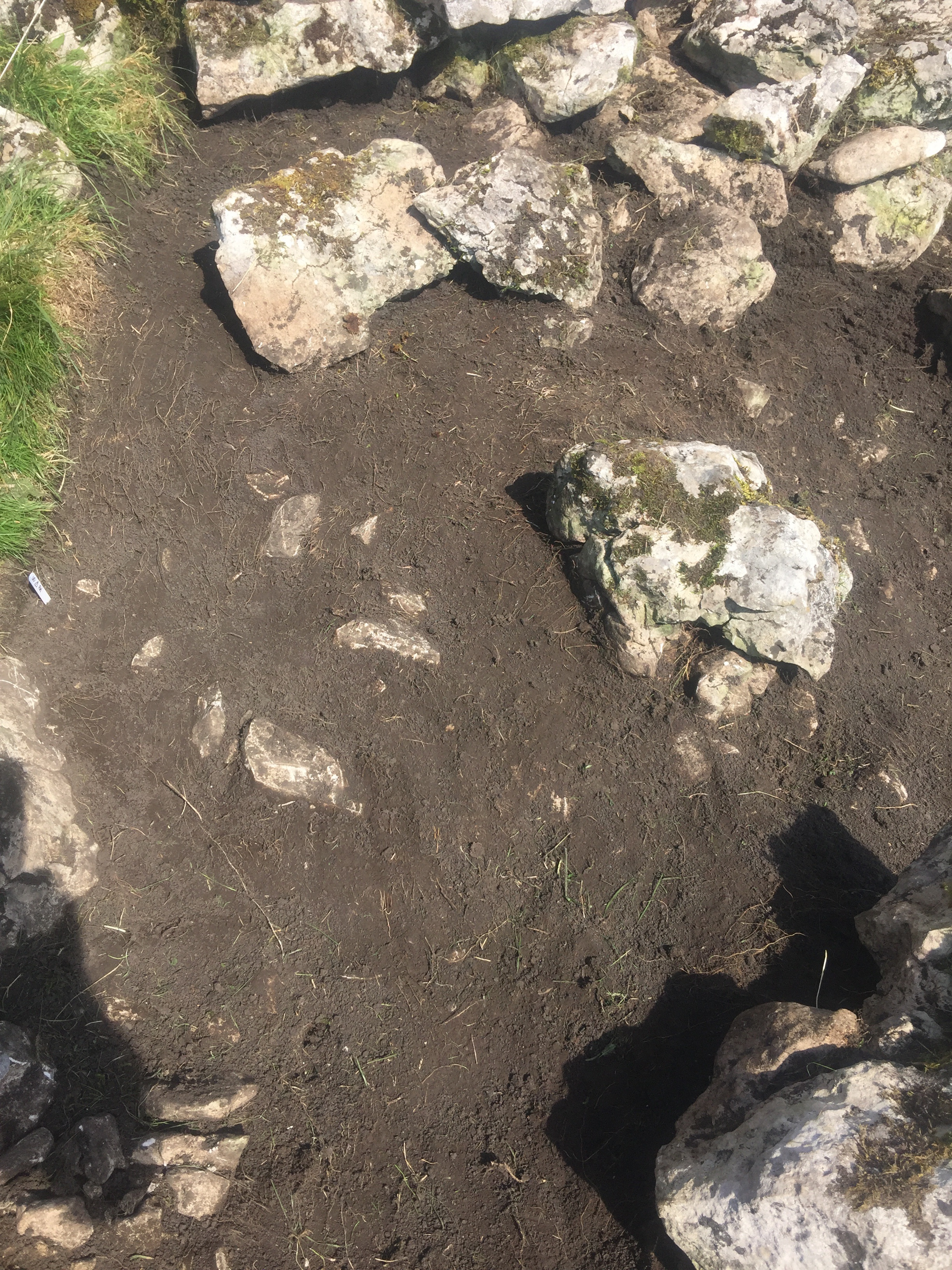 Stratigraphic Matrix
Equal To

No Linked Records
Description
Variable from quite from to lose.

Dark greyish brown.

Fine silty calcerous deposit.

Moderate small stones.

length 8m x width 2m x depth 0.10m

Turf did not come off evenly due to large stone and heavy root action from grasses.

Very sunny, hot and windy.
Finds
| Findtype | Quantity (No. fragments) | Weight (g) | Notes |
| --- | --- | --- | --- |
| Clay Tobacco Pipe | 21 | 200 | |
| Animal Bone | | | |
Plan
Plan of Trench 2

Admin Admin

22-8-2016