Short Description:
Third cave deposit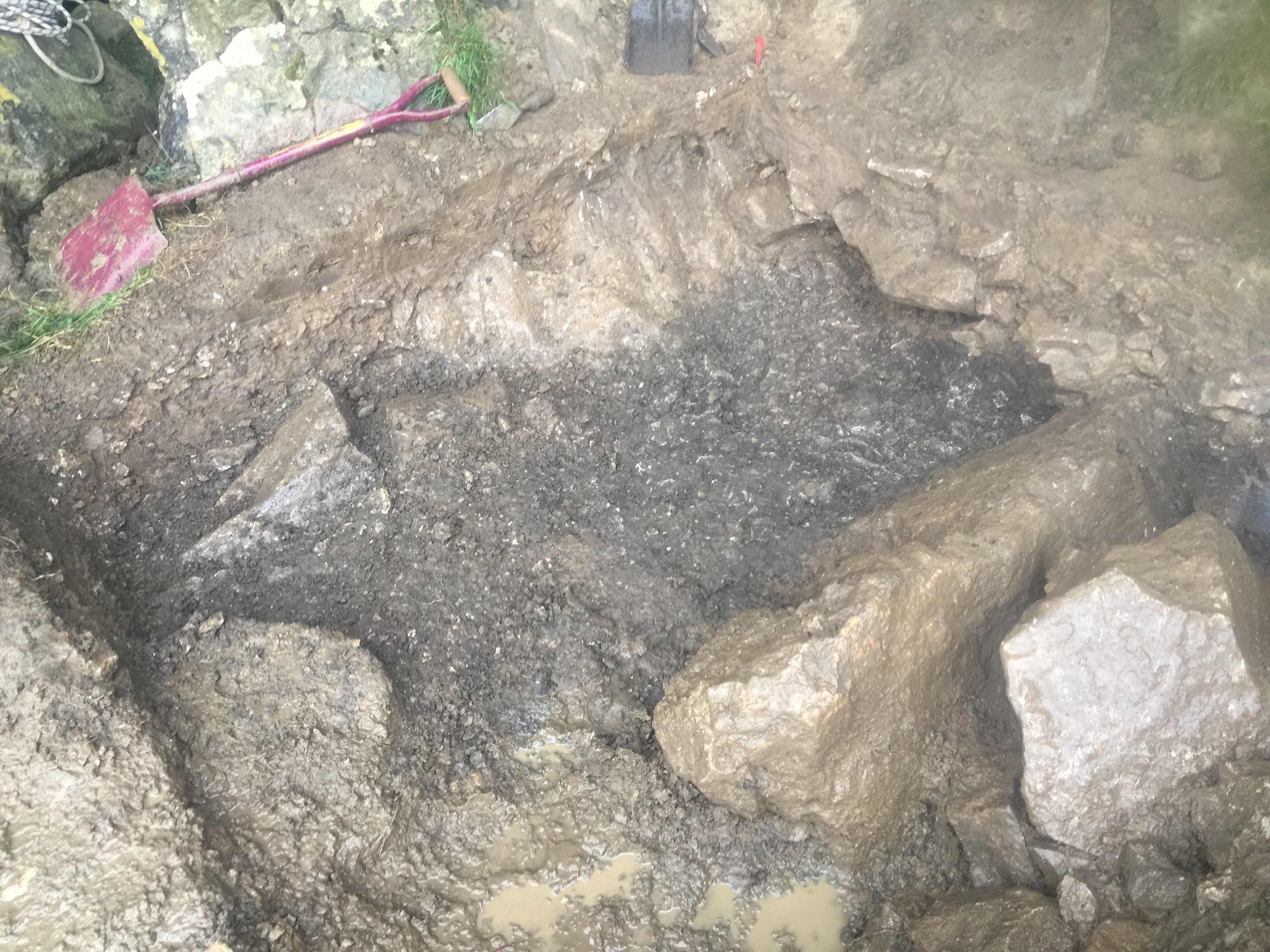 Interpretation
Frost scree with sediment from roof and surface detritus

1-11-2016

water laid deposit

2-11-2016
Description
Soft, substantial inclusions firing up deposit in places.

Dark greyish brown.

Fine silty clay

Frequent angular pebbles, cobbles and boulders

Exposed in full extent Length 2m Width 2m Depth 0.10m

Trench is constrained by large boulders on each side. Immediately above deposit in SW quadrant, a shallow lense of gravely deposit was identified with containing a modern gun cartridge end.

Wet, windy and despicable.
Finds
| Findtype | Quantity (No. fragments) | Weight (g) | Notes |
| --- | --- | --- | --- |
| Animal Bone | | | |
| Other (add to description) | | | |