Short Description:
Upper cave deposit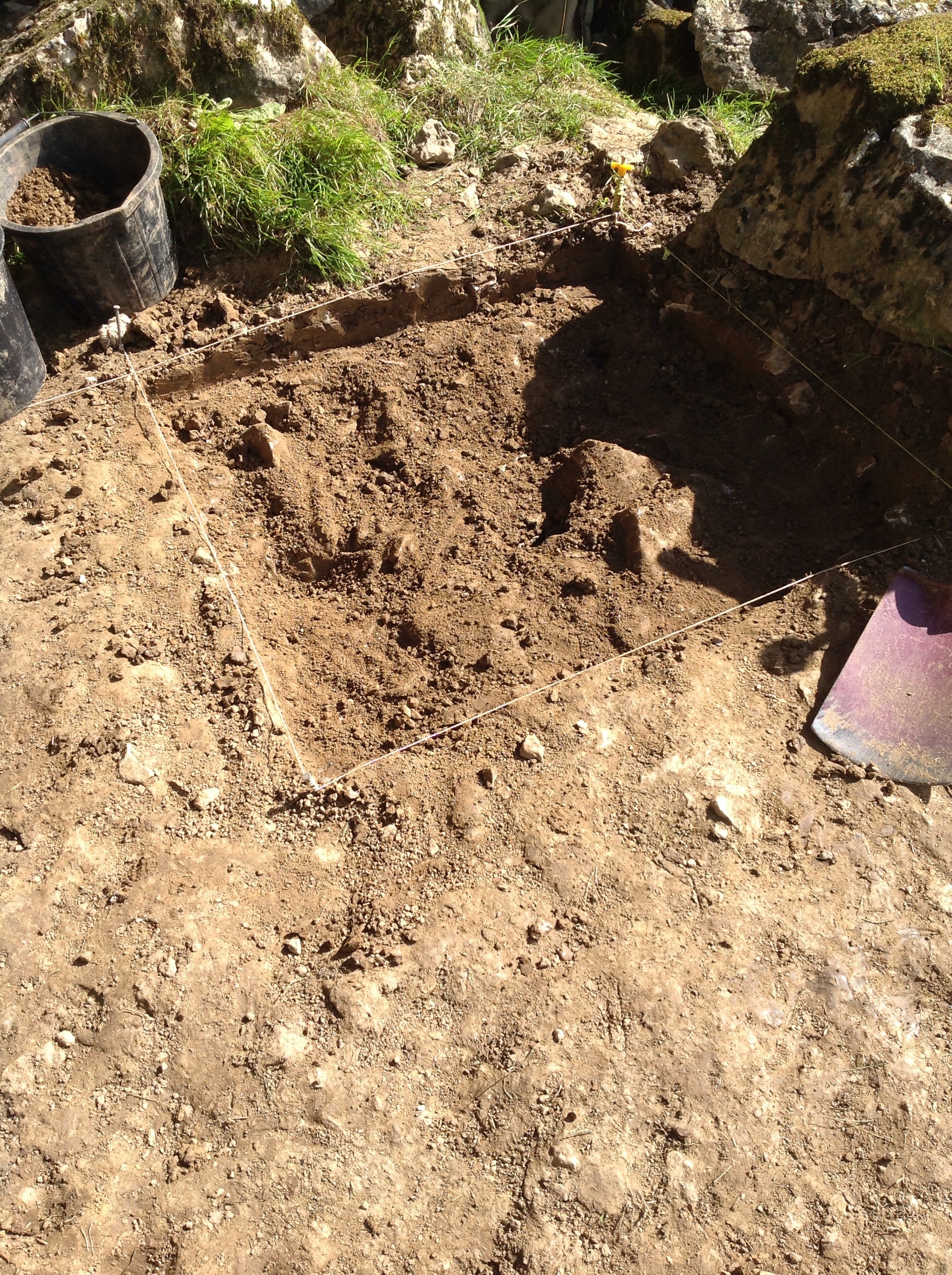 Interpretation
Primary cave deposit. Mixed finds including bone and plastic, recent disturbance from sheltering cattle.

17-8-2016
Description
Firm

Mid orangish brown

Silty Clay

Substantial pebbles, cobbles and boulders, very sharp and angular.

Length - 2x2m Width - 2x2m Depth 0.0-0.12m

Exposed in 1x1m quadrant initially, presumed to extend across tench and adjacent area.

By trowel, mattock and all deposit dry sieved through 10mm gauge.
Finds
| Findtype | Quantity (No. fragments) | Weight (g) | Notes |
| --- | --- | --- | --- |
| Bone | 167 | 1055 | |
| Bone | 230 | 555 | |
Samples
Lisa Westcott Wilkins

18-8-2016