Short Description:
Former ground level ?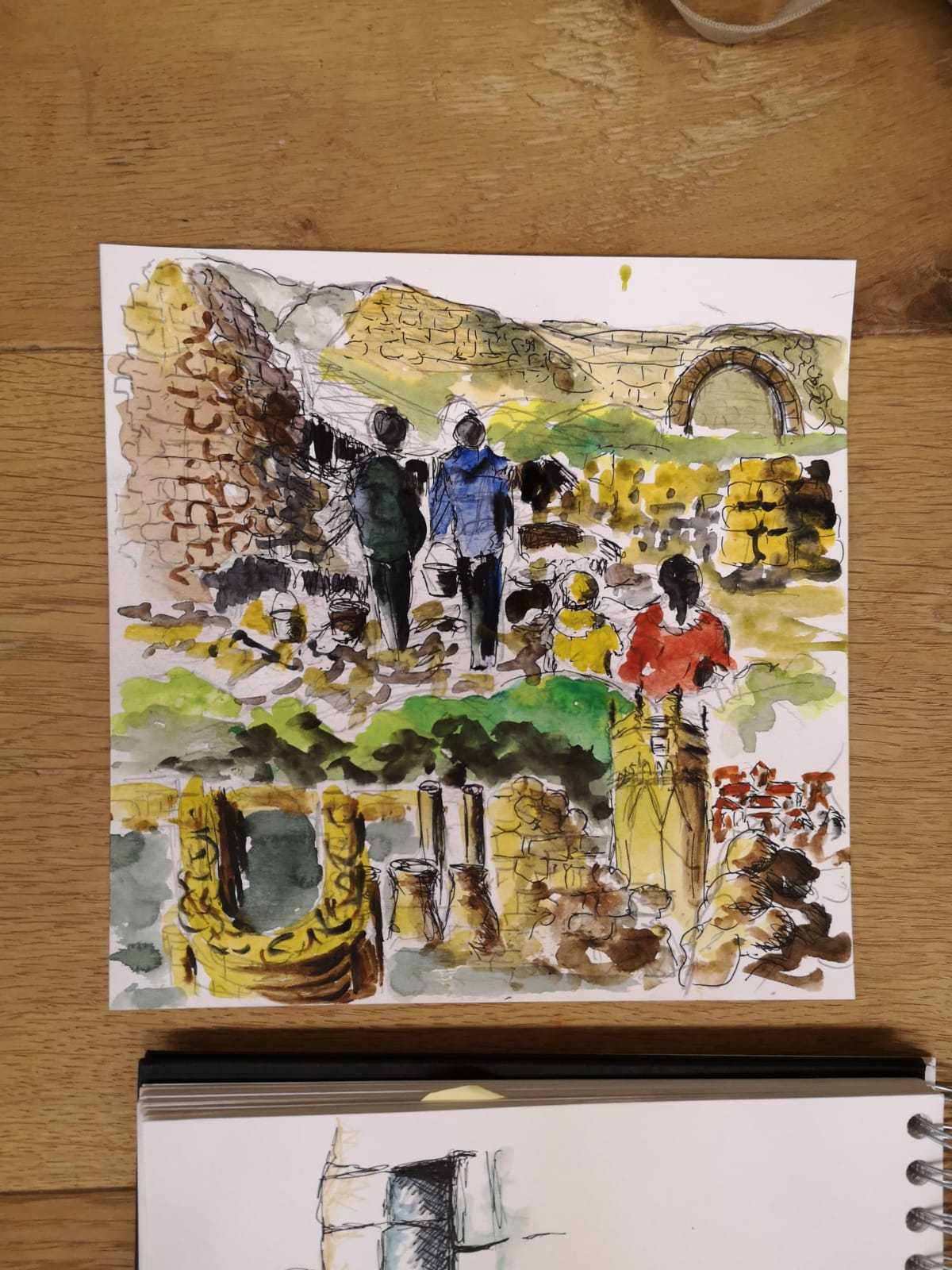 Interpretation
earlier ground surface - silting

14-10-2019
Description
mid greyish brown

silty sand

Thickness - 0.40m

imported soil, later than destruction layer 1029 or original ground level during use of structure

machined. illustration drawn as part of artist workshop on Sunday 3rd November 2019.