Short Description:
Masonry wall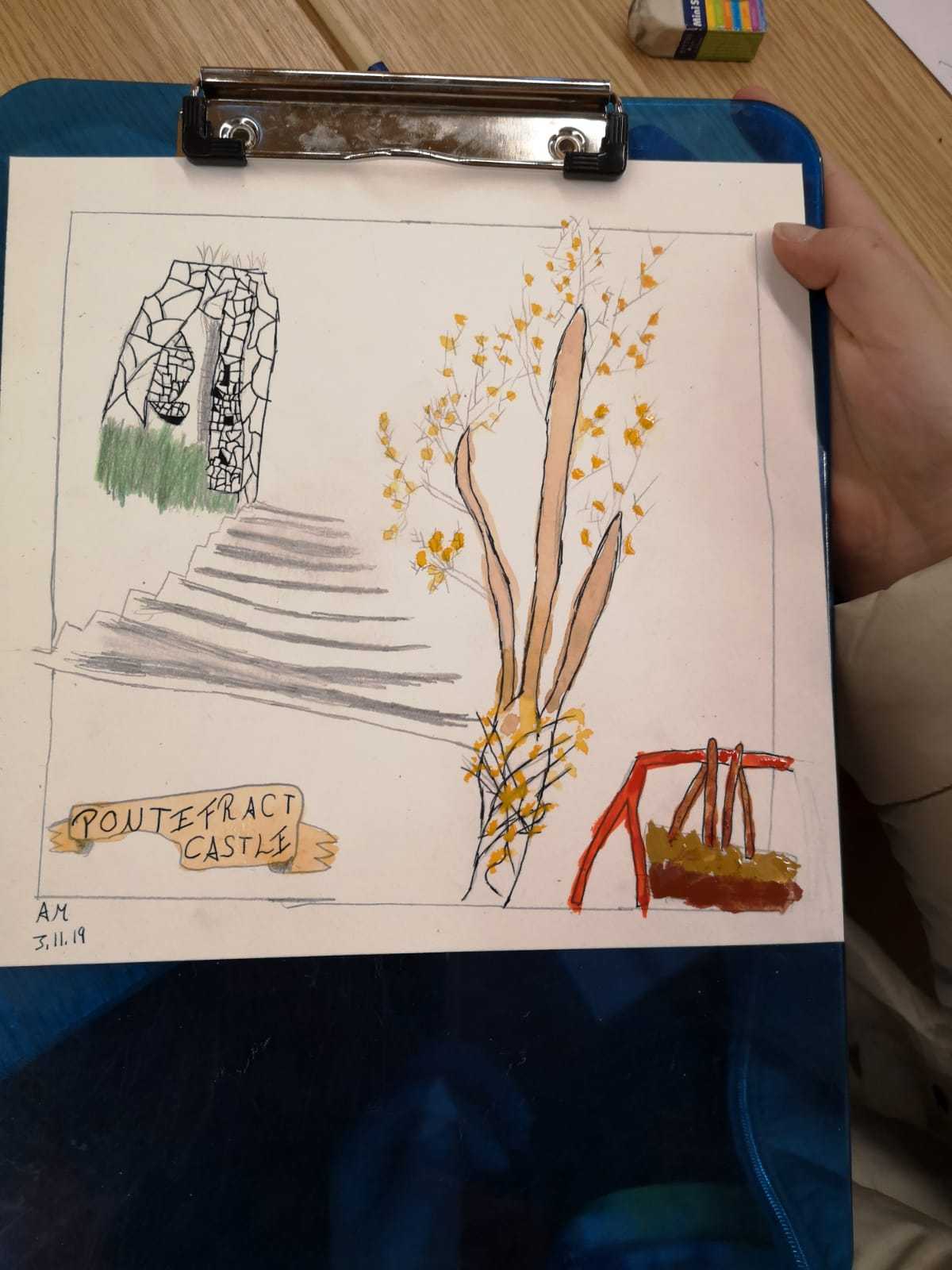 Interpretation
masonry wall - wall edge rising above the draw bridge assortment toward the early gate house. As yet difficult to determine purpose / type. Disappears into wall core?

14-10-2019

probably a victorian construction, the sand supporting the victorian steps is under this wall

6-11-2019
Description
Sandstone

Shape in plan - linear Side shape - vertical Base shape - flat

North-south

Wall edge seen in plan, not excavated further or deeper. illustration drawn as part of artist workshop on Sunday 3rd November 2019.
Feature
Victorian recmodelled southern drum tower