Short Description:
Deposit - Natural suboil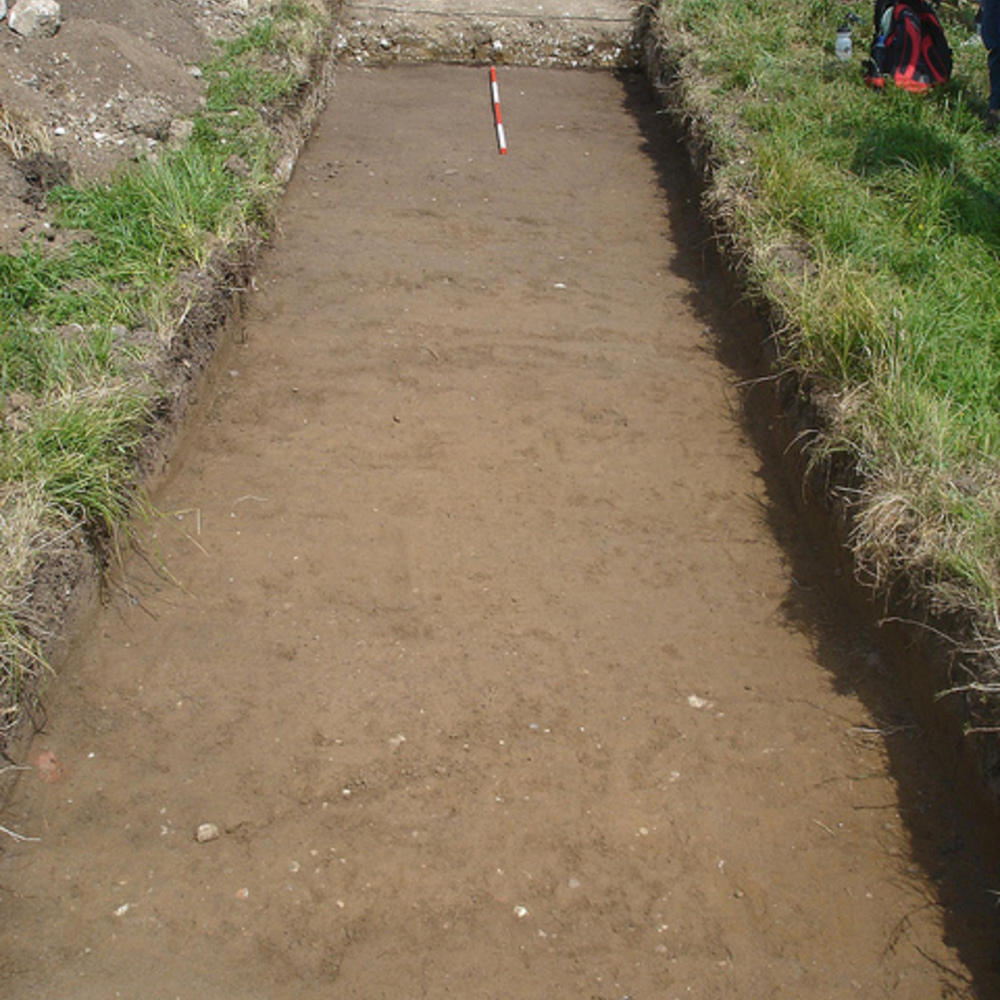 Interpretation
Mid yellow/orange brown sandy clay, with small sub-rounded pebbles. Deposit identified in section, and observed throughout trench.

5-12-2014
Stratigraphic Matrix
Equal To

No Linked Records
Description
Firm

Mid yellow-orange-brown

Sandy clay

Small sub-rounded pebbles

width: 1.70+ length: 7.00+ depth: 0.45+

Not fully excavated, partially seen in section and revealed in other portions of the trench.

Not excavated. Hot and sunny.