Short Description:
Bank of ditch cut [26009]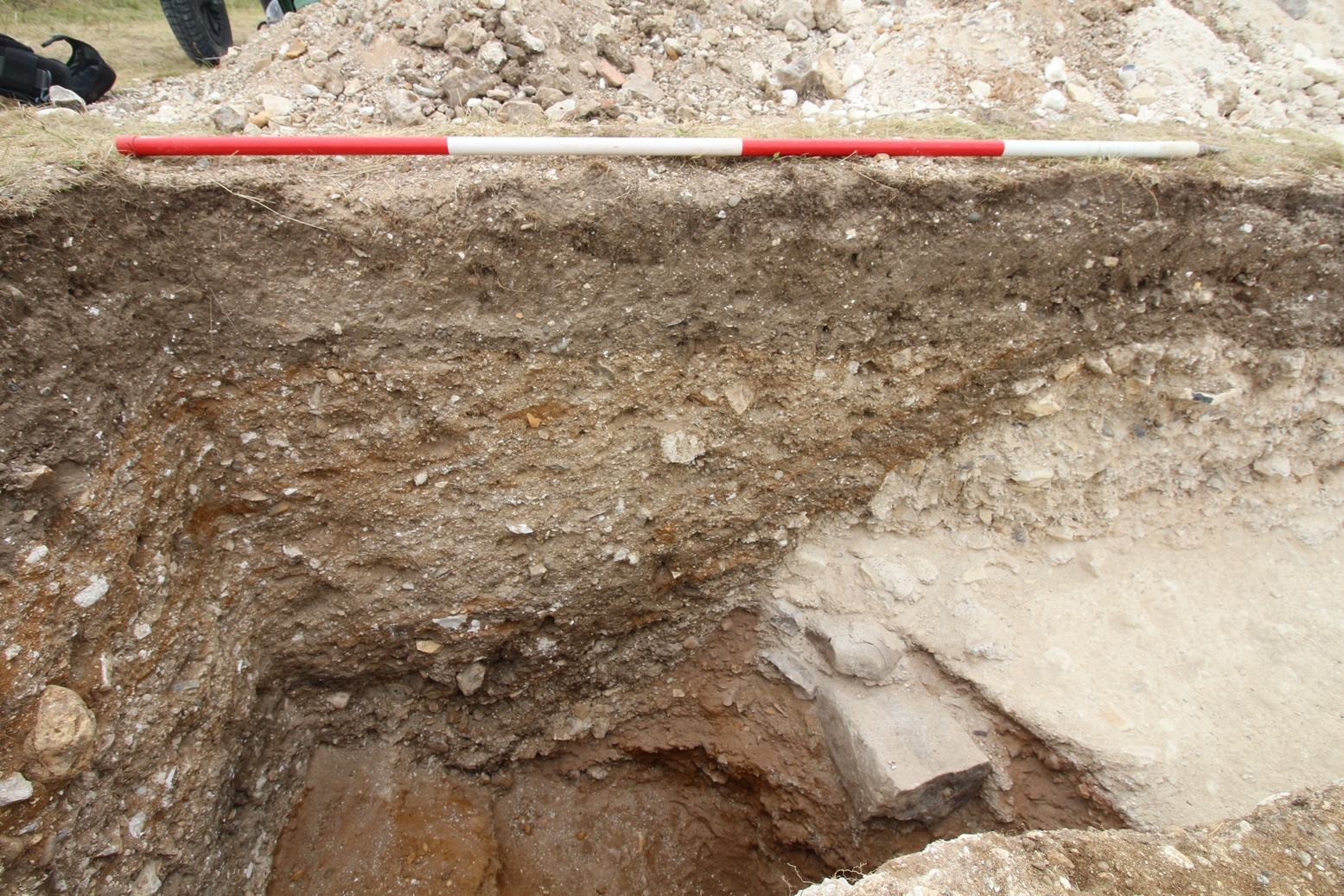 Interpretation
Bank of ditch [26009] created from the upcast during the creation of the drainage ditch. This was only seen in section and during the excavation of (26004) in sondage.

26-9-2016
Description
Moderate

Mid brown grey

silty sand

Small sub-angular pebbles and chalk flecks

Length - 3.50m Width - 0.28m Depth - 0.12m

Excavated in sondage please see plan 41 for further details

Mattock, trowel, shovel and spade Dry and sunny and windy!
Finds
| Findtype | Quantity (No. fragments) | Weight (g) | Notes |
| --- | --- | --- | --- |
| None | | | |
Feature
Drainage ditch and bank which was later adapted into a causeway. The ditch is one of the latest phases on site that truncates earlier deposits in trench 26 including the demolition phase of the abbey.
Plan
Mid excavation plan of trench 26

Raksha Dave

23-9-2016