Short Description:
linear cut running N-S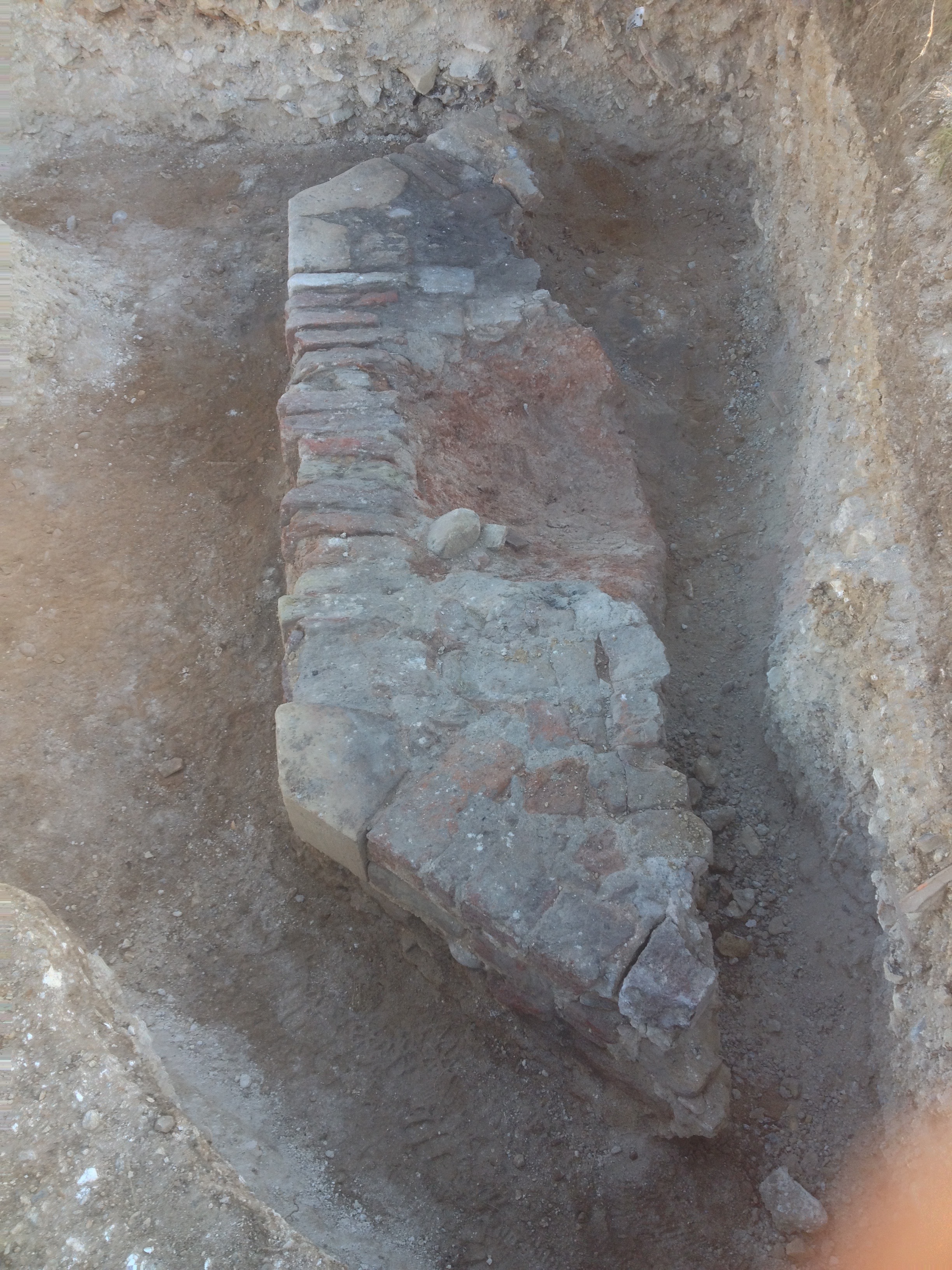 Interpretation
Cut of robbing out phase of the abbey complex - filled with (26007) which suggests that this is linked to demolition of the building as it mainly consists of roof and floor tile as well as other CBM and mortar.

26-9-2016
Description
Linear - whole shape unknown as western extent is hidden by LOE

Unknown

Length - 3.50 Width - 0.60m Depth - Unknown not fully excavated

Sharp

N-S

Vertical

Unknown

Unknown

N/A

None
Finds
| Findtype | Quantity (No. fragments) | Weight (g) | Notes |
| --- | --- | --- | --- |
| None | | | |
Feature
Later cut intrusion and fill indicating a later phase of robbing out of the abbey complex. Full extent of the cut is unknown at the western end as this stops at the limit of excavation.