Short Description:
Fill of pit [19013]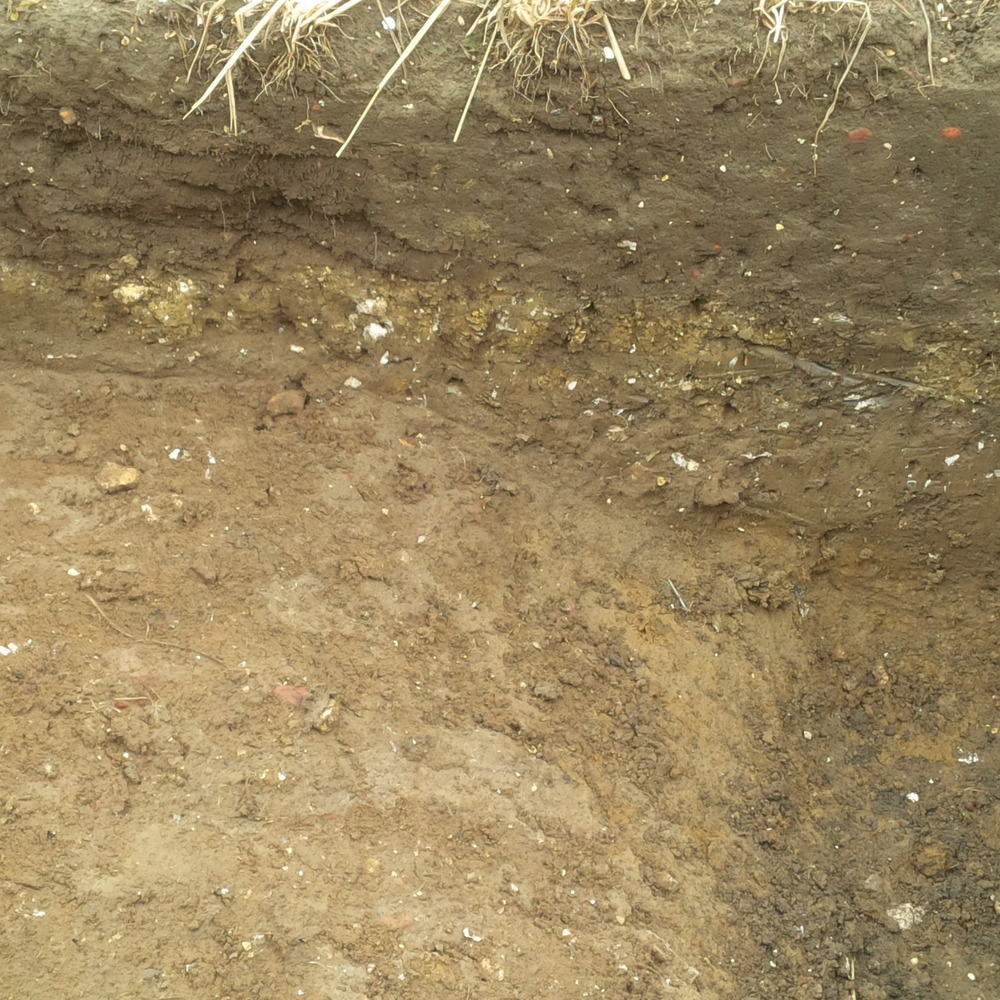 Interpretation
Fill of post-medieval pit [19013].

28-7-2015
Description
Soft

Dark grey brown

clay silt

Occasional (5%) flacks of chalk and CBM.

Length – 0.94m+ Width – 0.60m+ Depth – 0.15m

Finds (pot) similar to post-medieval pits from trench 9 in 2014. Pottery assemblage consists off 5 pieces of LMTI/II/III (P401/2/3) - ca.1400 - 1600 and 4 pieces Raeren/Aachen Stoneware (P405) late 15th - mid 16th C.

Mattock, trowel, shovel. Variable - mainly sunny with some wet.
Finds
| Findtype | Quantity (No. fragments) | Weight (g) | Notes |
| --- | --- | --- | --- |
| Shell | 35 | 289 | |
| Pot | 7 | 107 | P401, P402, P403, P405 - L15th C. |
| Ferrous Object | 13 | 179 | |
| Copper Alloy Object | 1 | 2 | |
| Bone | 55 | 1020 | |
| Ceramic Building Material | 44 | 2253 | |
Feature
Post-medieval rubbish pit