Short Description:
Stone and mortar Wall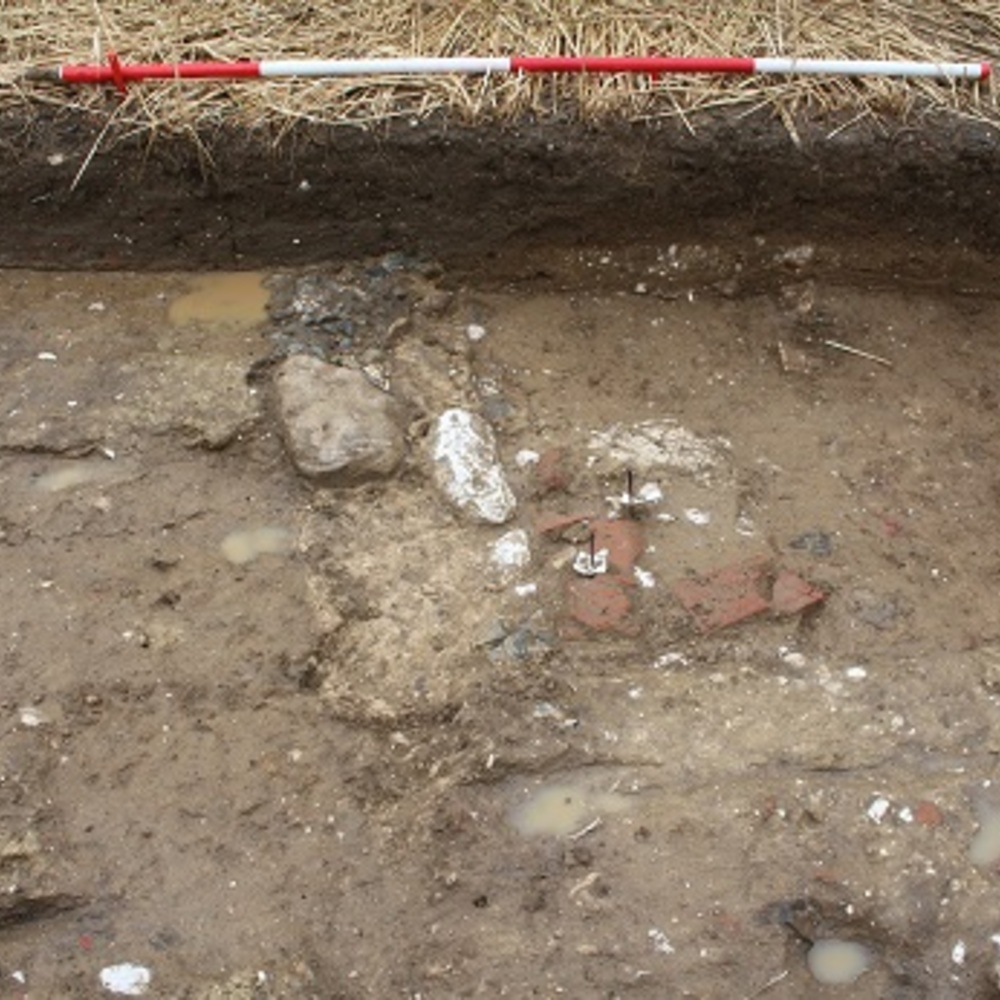 Interpretation
Wall of building found in 1985 excavation. Probably part of the post-medieval phase of the building.

26-7-2015
Description
Stone, flint and chalk

Variable - Largest 0.33m x 0.18m. Rounded Cobbles = 0.10m x 60mm

Not finished.

Unknown - not excavated. Appears to be irregular.

Wall

North / South Facing

Mortar = light grey yellow, medium sand with frequent small chalk inclusions and sub-angular pebbles. Friable.

Length - 6.02m Width - 4.53m

Heavily ploughed. Appears to be the same mortar as [19015].
Finds
| Findtype | Quantity (No. fragments) | Weight (g) | Notes |
| --- | --- | --- | --- |
| Pot | 1 | 7 | Raeren/Aachen Stoneware (P405) - late 15th - mid 16th C. |