Short Description:
Clay floor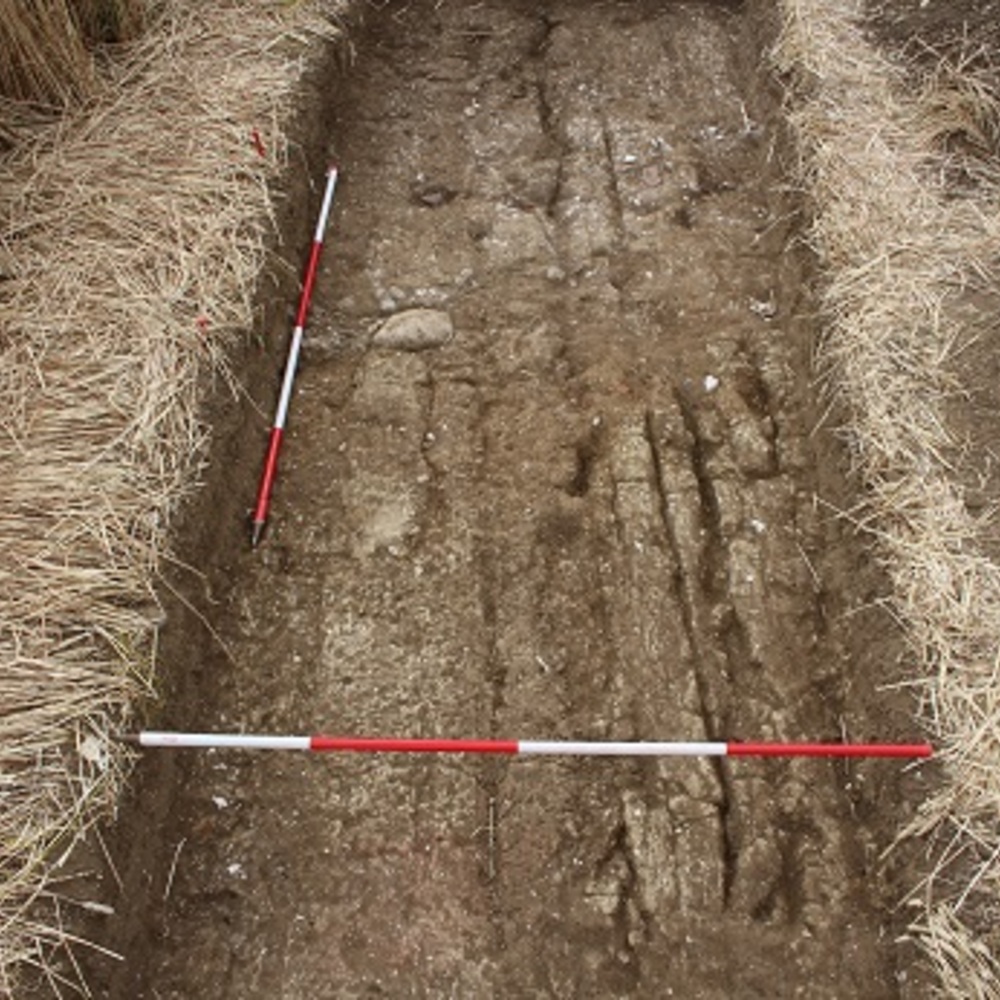 Interpretation
Clay floor of interior room of building. Found in previous 1985 excavation.

26-7-2015
Description
Compact

Light yellowish grey

Silty clay

Frequent small chalk inclusions with occasional medium to large chalk inclusions, very occasional rounded Flint

Length – 4.10m+ Width – 1.8m+

Heavily truncated and damaged by modern ploughing or sub-soiler

Not excavated - variable conditions sunny to wet.
Plan
Multi-context post-excavation plan of Trench 19: (19021) (19012) (19015) (19011)

Roger Ferrand

28-7-2015