Short Description:
Topsoil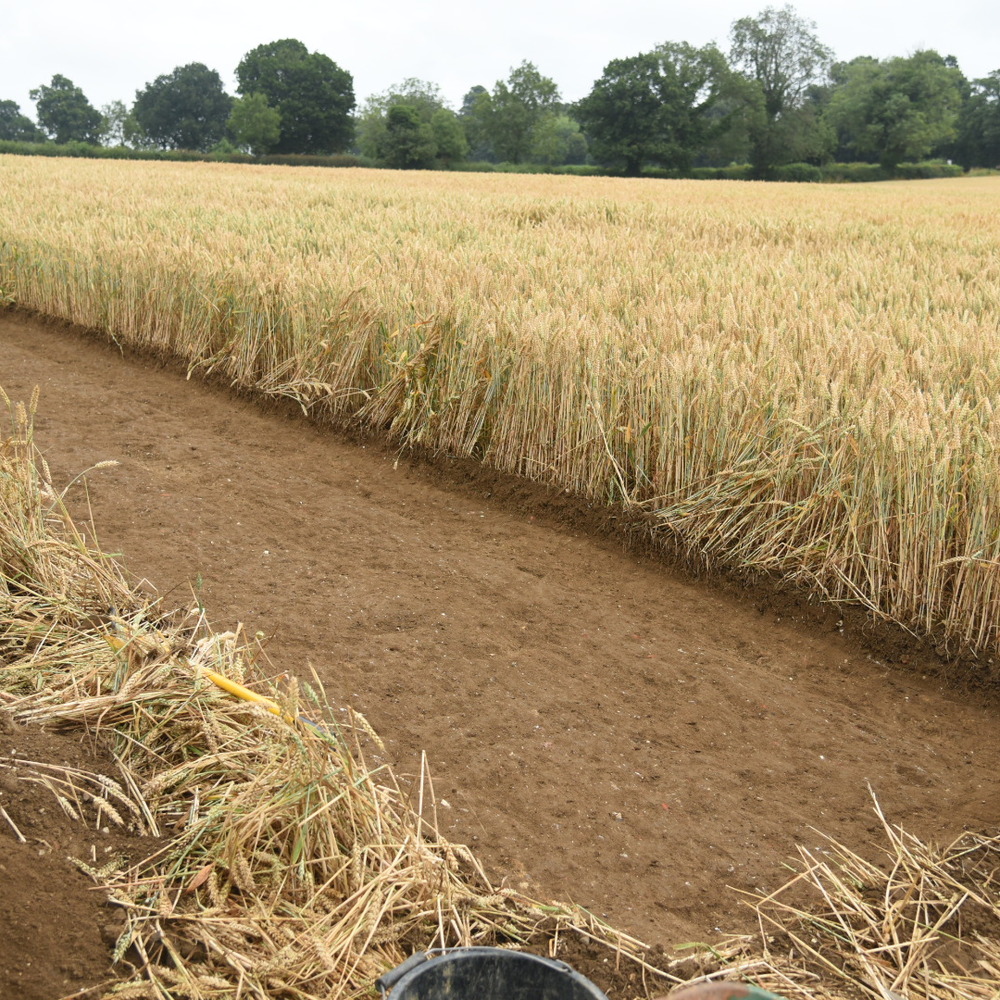 Interpretation
Topsoil mid brown, dry crumbly texture, medium fine grained. Crop of wheat sown directly into this. Depth of soil approx 10 cm.

28-7-2015
Stratigraphic Matrix
Equal To

No Linked Records
Description
Loose

Mid orange brown

Sandy silt

Occasional small flints, chalk, green glass. One piece of clay tobacco pipe stem.

Length - 9.7m Width - 2.0m Depth - 0.0m - 0.13m

Topsoil covering whole trench. Wheat planted directly into this soil. Roots of wheat only down to about 0.1 m. Plough marks from previous year's potato crop visible as long parallel lines down length of trench.

Constant drizzle am, dry and sunny pm.
Finds
| Findtype | Quantity (No. fragments) | Weight (g) | Notes |
| --- | --- | --- | --- |
| Clay Tobacco Pipe | | | |
| Ceramic Building Material | | | |
| Flint | | | |
| Stone | | | |