Short Description:
Gully cut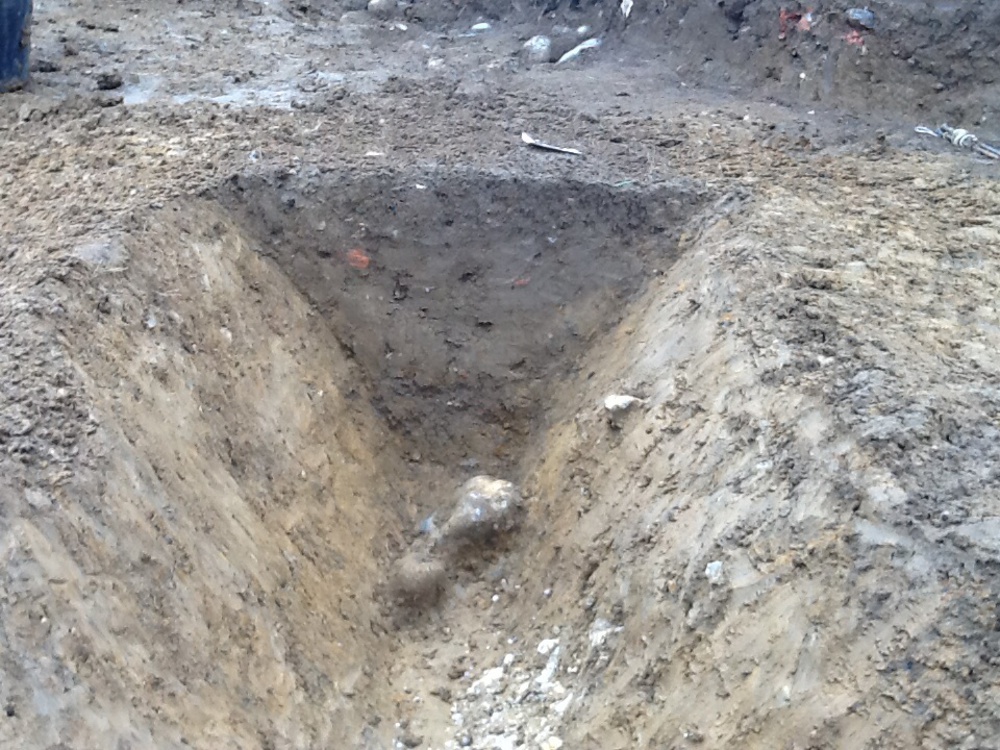 Interpretation
NE- SW running gully

19-7-2014

Cut of Gully. Linear in shape with no corners. Fairly steep break of slope at the top with straight, steep sides and a steep break of slope to a rounded base. Orientation is NE-SW.

5-12-2014
Description
Linear

1.07m length 0.55m width 0.35m depth

Fairly steep

Ne-sw

Steep & straight

Steep

Rounded

Slight

None

Two largish pieces of Flint embedded in the bottom NE end,
Feature
NE - SW running gully. Terminates at SW end.