Short Description:
Fill of [10016] - post hole packing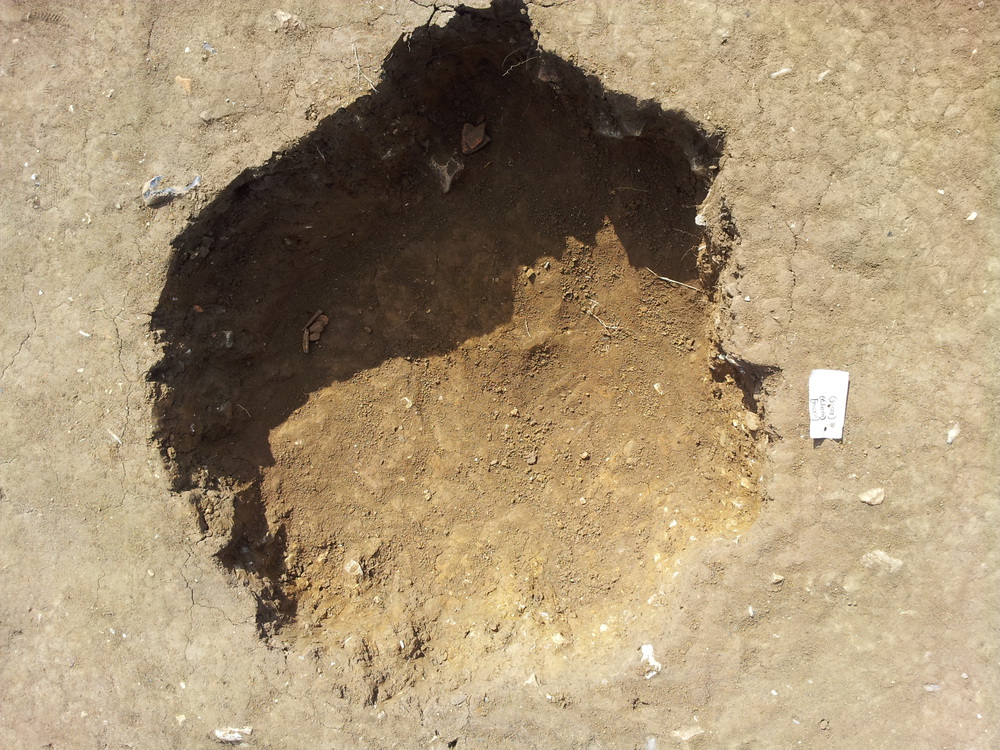 Interpretation
Post hole packing

16-7-2014

Fill of posthole [10016]. Filled with hard yellow/brown clay with flint stone inclusions and a small amount of charcoal, bone and CBM. This fill surrounds (10017).

5-12-2014
Description
Hard

Yellow / Brown

Clay

Flint stones. Small amount of charcoal, bone, CBM

Width 0.91m NW to SE by 0.81 NE to SW, Depth 0.38m.

Surrounding (10007)

Hand trowel and shovel.