Short Description:
Deposit - earthwork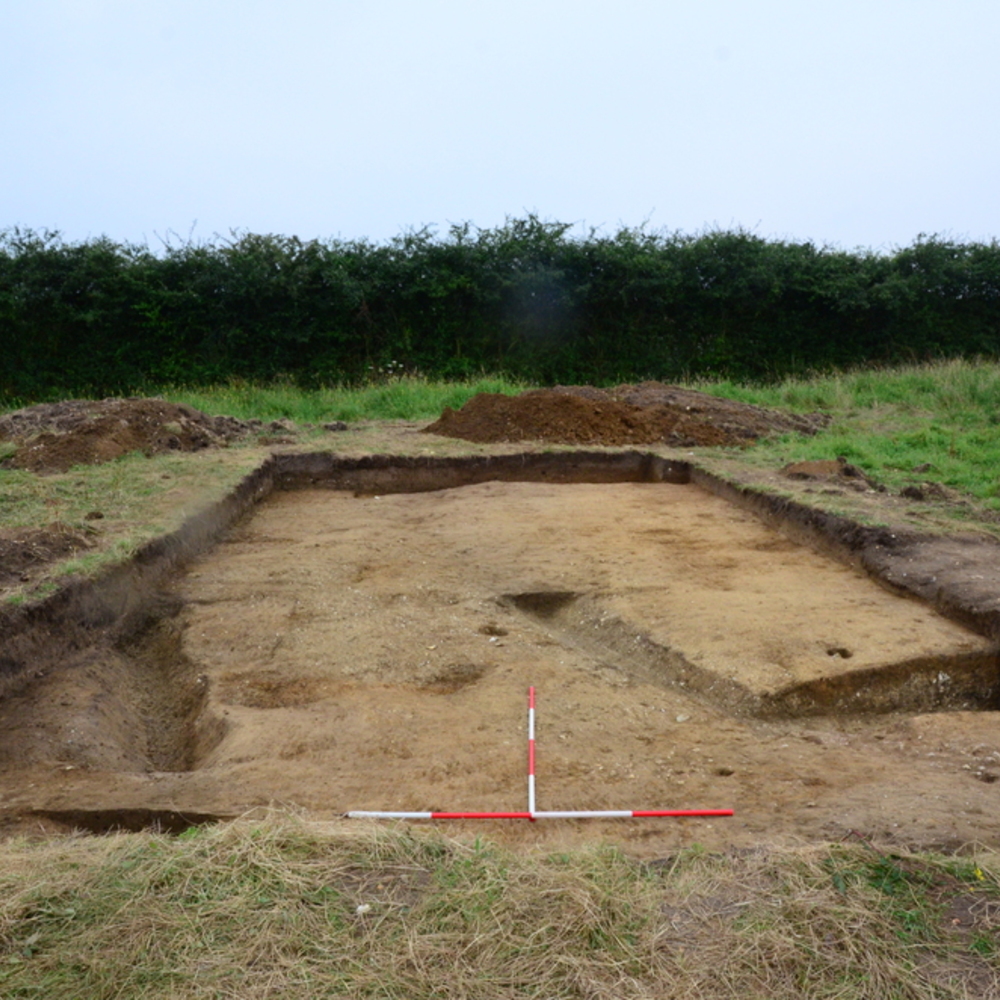 Interpretation
Mid dark brown clay, with chalk flecks, CBM dated to the 18th – 19th centuries and pottery, observed in Slot 2 immediately below (1003), and approximately 0.09 thick. Deposit contained flint, chert and pottery (fitting with sherd from abutting context 1021), pan tile and daub fragments.

5-12-2014
Description
Very loose

Mid-dark brown

Clay

Frequen chalk flecks, occasional brick flecks, infrequent flint, rare snails,r are oyster shells, rare daub, rare pottery

Width: 3.50 Length: 3.90+ Depth: 0.09

Was discovered in a slot cut. One relatively large piece of slightly abraded Romano British Greyware was found in this context.
Finds
| Findtype | Quantity (No. fragments) | Weight (g) | Notes |
| --- | --- | --- | --- |
| Animal Bone | | | |
| Pot | 1 | 35 | Romano British |
| Flint | 4 | | 3 flakes and 1 broken bladelet, the latter is corticated and exhibits platform edge abrasion, a punctiform butt and dorsal blade scars & SS9. 1 flake |