Short Description:
Cut of post hole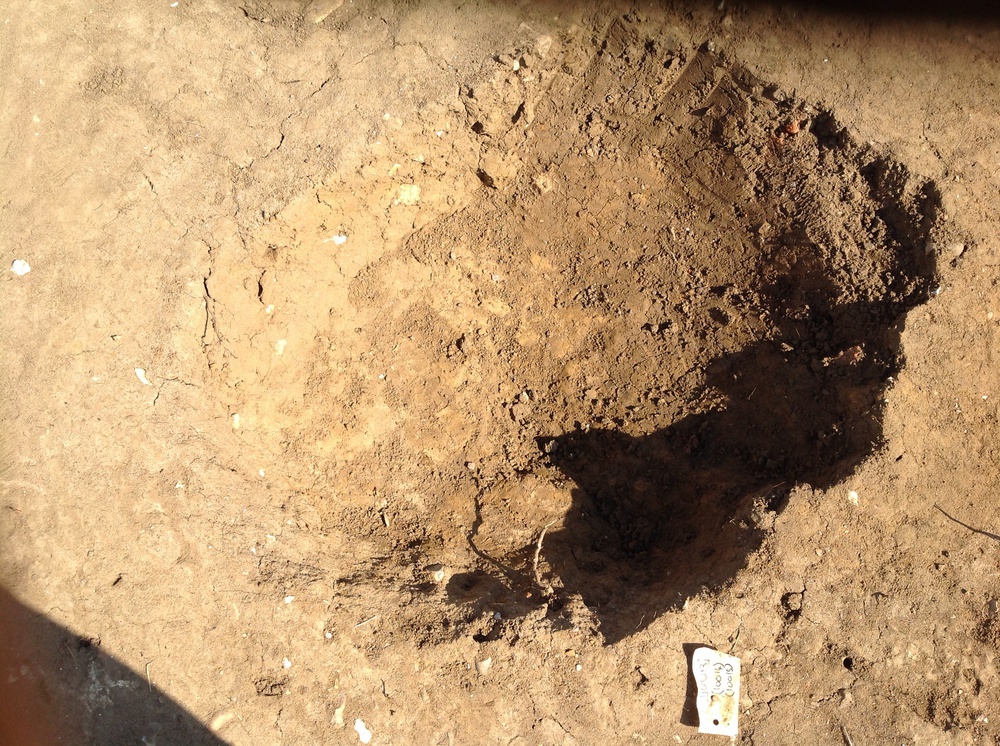 Interpretation
Cut of a posthole, oval in shape with rounded corners, a sharp break of slope at the top. The slope is vertical on the NE side, with the rest of the sides at an angle of c. 60 degrees. Shallow break of slope to a flat base with a small indentation in it to the south side. The posthole is oriented East-West on length and is shallow and wide.

5-12-2014
Description
Oval

Rounded

L 0.77 m W 0.56 m D 0.30 m

Sharp

East-west on length

Vertical on NE side, rest ~60o

Shallow

Flat base with small indentation in base to south side

None

Shallow and wide.
Plan
Multi-context plan of trench 10. Comprises of 3 sheets and drawn at 1:20

Raksha Dave

20-7-2014