Short Description:
Topsoil Deposit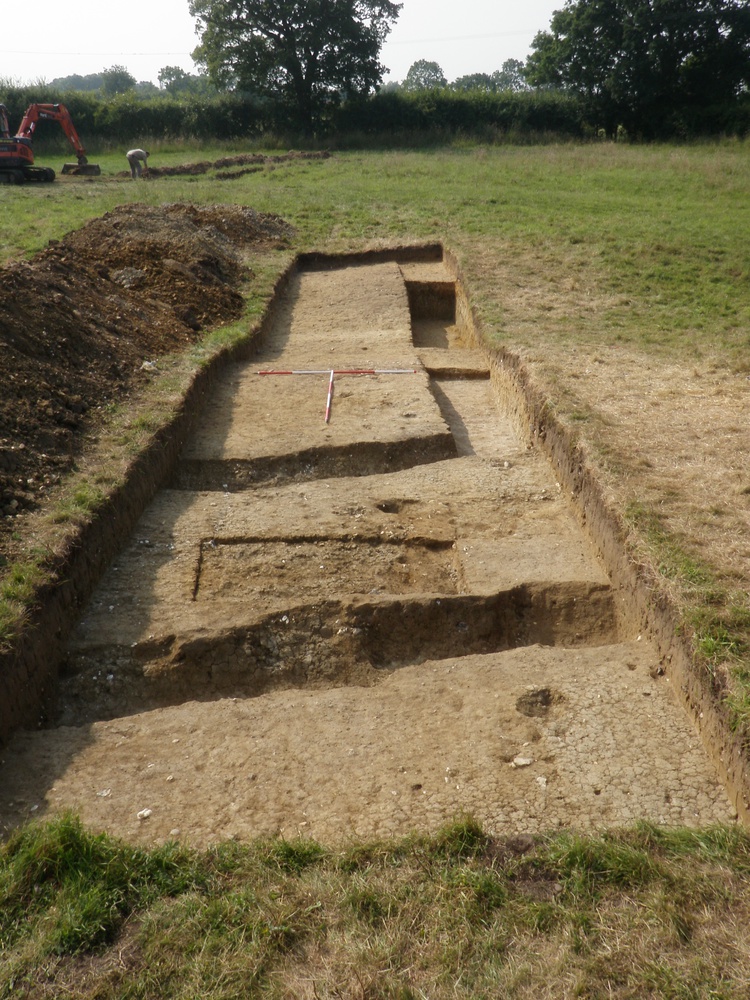 Interpretation
Mid grey-brown sandy silt with occasional small sub-rounded/sub-angular stones. Flecks of charcoal, undiagnostic roof tile and metal fragments from recent farming debris.

1-7-2013
Description
Soft/Moderate

Mid Grey Brown

Sandy Silt

Sub-Angular to Sub-rounded pebbles

width - 6.70, length - 11.70, depth - 0.24

Topography undulating - difficult to machine - and adjacent logistical constraints due to adjacent power lines.

Topsoil stripped by machine under constant archaeological supervision.
Finds
| Findtype | Quantity (No. fragments) | Weight (g) | Notes |
| --- | --- | --- | --- |
| Ferrous Object | | | |
| Ceramic Building Material | | | |
| Flint | 1 | | blade like flake, broken |