Short Description:
Topsoil Deposit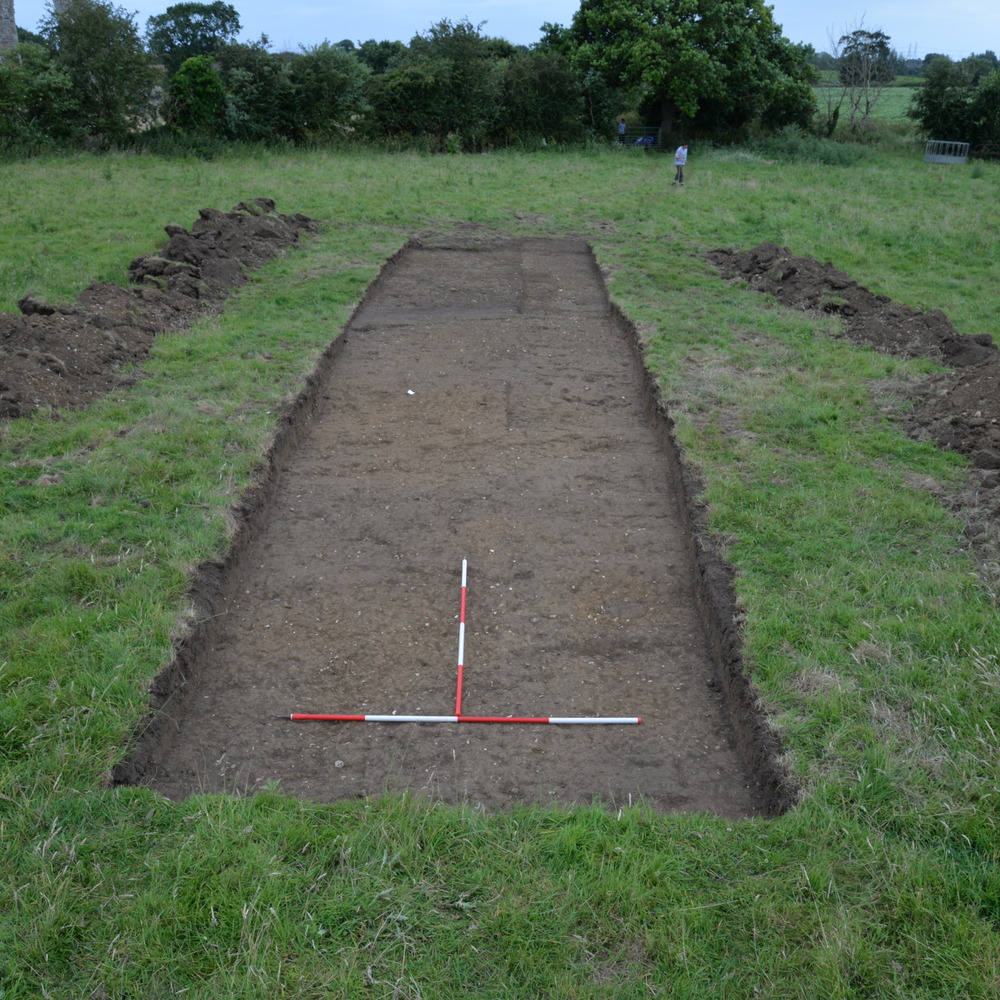 Interpretation
Topsoil of loose to moderate mid-brown to dark grey sandy silt with inclusions of moderate charcoal flakes, occasional small sub-angular and sub- rounded pebbles, CBM flecks and chalk fragments.

19-7-2014
Description
Loose to moderate compaction

Mid-brown dark grey

sandy silt

charcoal flecks (moderate), small sub-angular and small sub-rounded pebbles (occasional), CBM flecks and chalk frags

length 19.46m x width 4.00m (maximum width) x depth 0.50m. Seen in the full extent of the trench see dimensions above.

Partially machine excavated and excavated by hand with mattock, trowel, spade and shovel. Conditions: cloudy and overcast.