Short Description:
Fill of posthole [11016]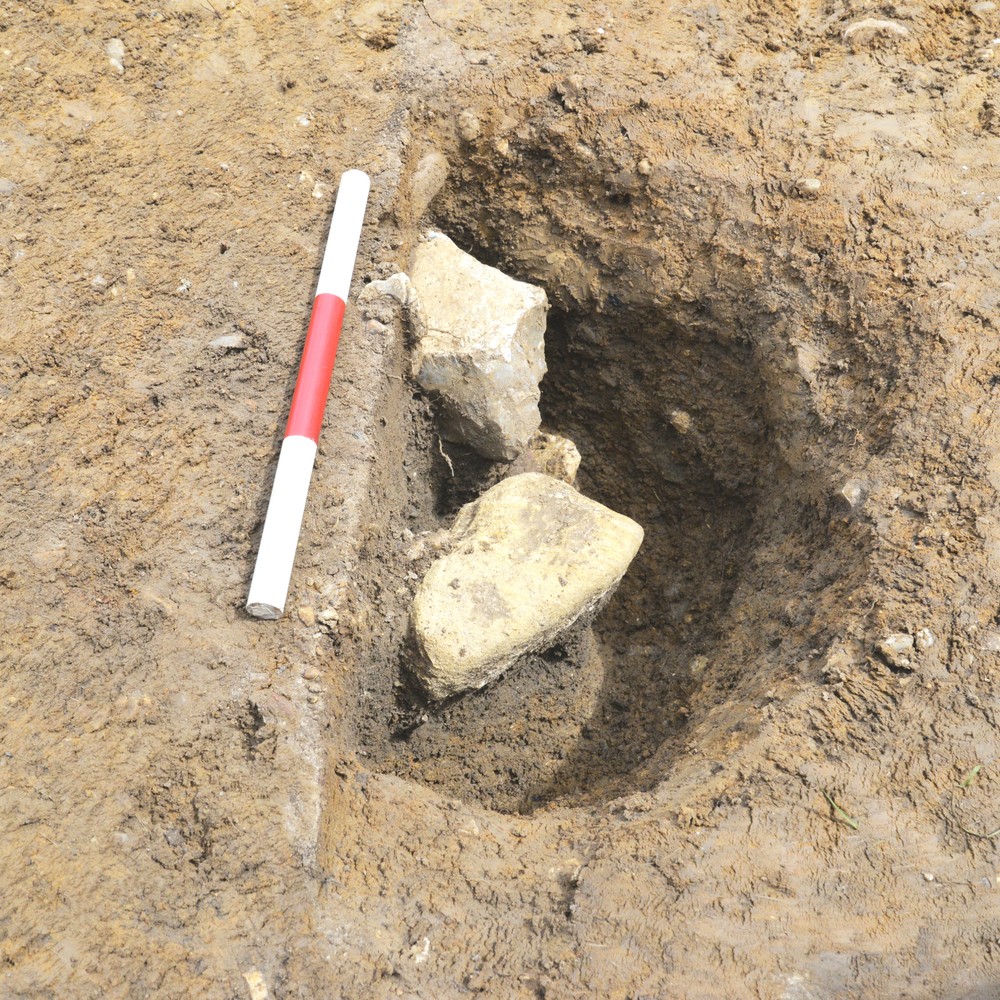 Interpretation
fill of posthole 11016 packing material in situ

19-7-2014

Fill of posthole [11016]. Filled with loose mid-brownish grey silty clay with stone and flint inclusions. Roof tile fragments were dated to the medieval period.

5-12-2014
Description
Loose

Mid brownish grey

Silty clay

See comments

0.53 length, 0.35 depth

Two large stones flint approx .09 x .09. Hard chalk approx .14 x .12. Below flint two smaller stones first red second white. These stones form a v shaped void as packing around the post ( missing). Above flint is a small flint in the section and protruding above the excavated level.

Trowel. Fill damp. Weather wet.